The new vineyard owner needs a strong guiding purpose! The primary goal of Johnston Vineyards is to produce great Nova Scotia wine grapes. Great grapes make great wine! This should be done in a sustainable manner that requires care of the land the grapes are grown on. Farming organically or at least restricting the amount of chemicals put on the land may achieve this goal. It seems logical that by treating the land with natural products the grape vines will be more able to maintain a balance with the soil. This should enhance the location's "terroir" which is best described as a wine's "sense of place". It represents a wine's unique quality that is specific to that growing site. This means that grapes grown at Johnston Vineyards might produce a different wine than the same grapes grown in other wine districts of Nova Scotia. Such differences may take decades to identify and classify.
A business plan is an important first step. Without a doubt you can count on spending more money than you plan to so build extra expenses into your plan (see attached business plan). Christina Jones is an Economist for the Nova Scotia Department of Agriculture (jonescm@gov.ns.ca) (http://novascotia.ca/agri) who recently presented an estimate of cost/acre of setting up a vineyard in Nova Scotia (see attached presentation). It is quite similar to the cost/acre incurred by Johnston Vineyards.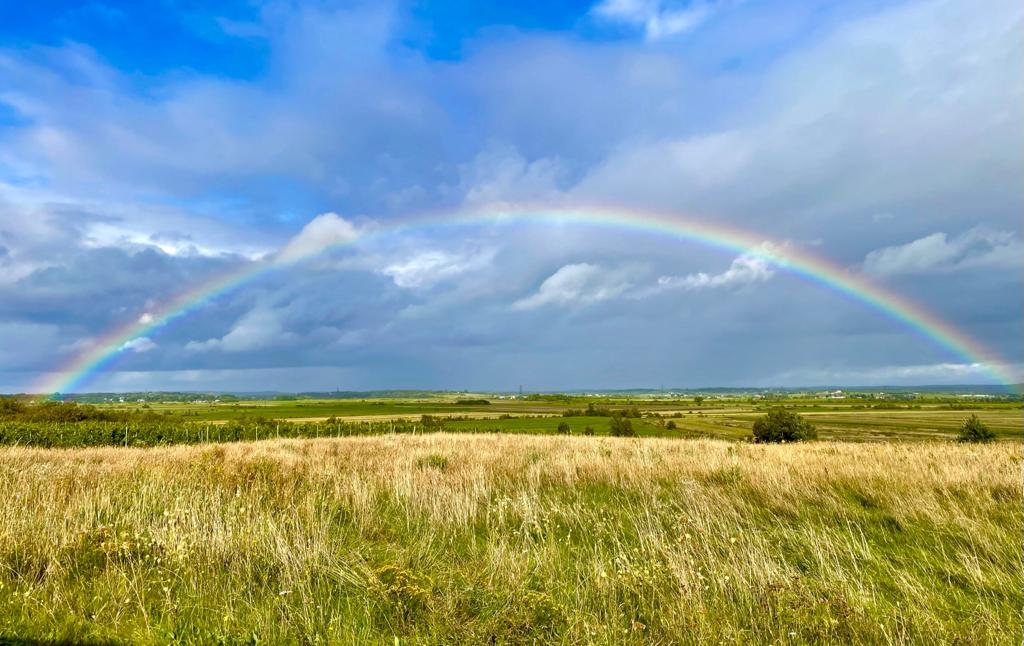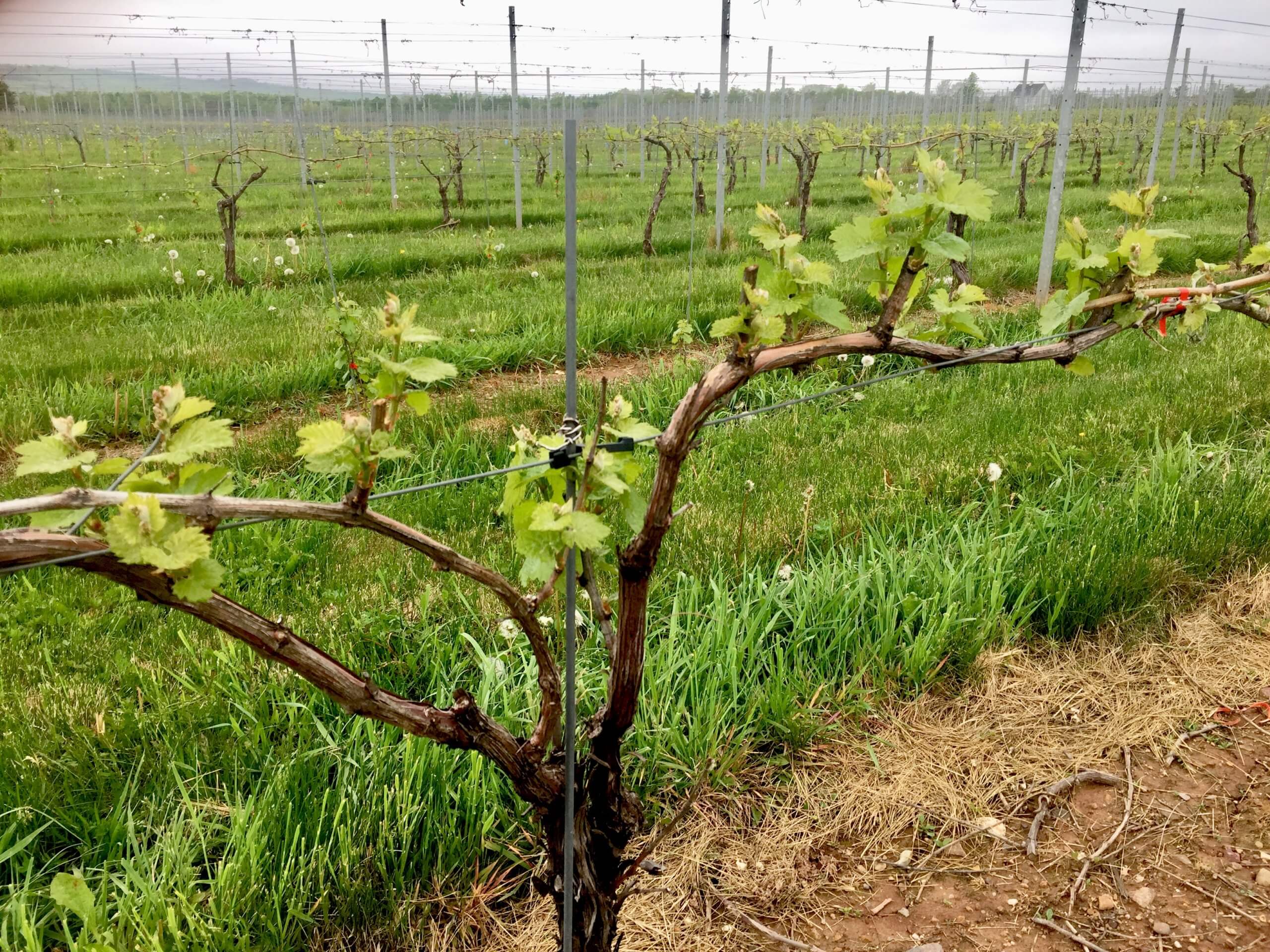 The next thing to do is hire a vineyard consultant. Ian Kaye, https://www.nsvc.ca currently consults for Johnston Vineyards and has been invaluable.  He provides advice on all aspects of the vineyard from siting to soil preparation and grape selection. He has a crew who work in the vineyard which is important if you have a large vineyard and need help. Although up to 20 acres of vineyard can be cared for by a single operator and some part time seasonal workers (plus high level mechanization), Ian's crew can be a big help during critical times like planting, pruning and harvesting. Patrick Cantieni, the vineyard manager at Grand Pre winery offers consultative services and also teaches grape growing courses at the Nova Scotia Community College Kingstec Campus in Kentville. The Kingstec program has a demonstration vineyard for their students and is moving toward establishing a winemakers program based on the one at Niagara College in Ontario (http://www.niagaracollege.ca).
Selection of land is critical. It should be on a slope so that sensitive vinifera vines can be at the top to limit damage by cold and frost. The slope should face from southeast or south to northeast or north. This lets the sun shine between the rows from high overhead. Drain tiling is necessary on nearly all vineyard land (easterndrainage@eastlink.ca). Wet areas are a major detriment to good vine health. Once you have decided on the land consider joining the Nova Scotia Grape Growers Association (NSGGA). Vanessa, the association secretary can be reached at info@ggans.com
Soil preparation and starting to farm
Soil preparation is essential and in Nova Scotia the soil is usually too acidic (great for blueberries) for grapes. Tons (literally) of lime must be added initially and intermittently in subsequent years.  Other nutrients can be tested for but pH is the most important measurement to make. Trevor Davison, NS Environmental Farm Plan, Nova Scotia Federation of Agriculture (tdavison@nsfa-fane.ca) works for the farm industry and is helpful in advising on all sorts of farm related issues. He is located in Bible Hill. Amy Sangster (asangster@perennia.ca) (http://www.perennia.ca) works for Perennia, a farm advisory organization owned by the Province of Nova Scotia with the Minister of Agriculture as the sole shareholder. They helped with the soil testing. Brian MacCulloch (macculbc@gov.ns.ca) is the Annapolis Valley Resource Coordinator for the Nova Scotia Department of Agriculture and provides information about getting started in the farming business, what inspections are need and how to get stuff from the government! Our experience dealing with Nova Scotia government agencies has been excellent. Personnel are readily available and more than willing to help. Most important, listen to the farmers already established in your area. They love to help!
It is important to pick the right grapes to grow. Higher risk vinifera grapes command a higher price when marketed to wineries but the risk of disease and winter injury is higher than the cold hardy vines. Cost of maintenance will be higher.  Vinifera grapes need more care to prevent die out and location is more critical than the cold hardy vines. With climate change it seems that vinifera vines are being grown with more success in Nova Scotia than ever before. It is wise to become familiar with the wines produced from grapes that grow in Nova Scotia. Consider traveling to cold climate wineries in the US (Minnesota, Wisconsin, Iowa, New York) to sample wines from grapes like Petit Pearl and Marquette. The grape growers associations in these states also have an annual meeting with tastings which you can attend as a guest.
Vines are best planted with a mechanical planter. Excellent planting service is provided by Klaus Sudbrack (shemogue.grape@gmail.com) in Shemogue, NB. The planter loosens the soil in the trench before placing the vine (bare root or potted) into the ground. It is done with a laser guide so rows are perfectly straight. Klaus also provides the very up to date Artos trellis systems  which he obtains from Meiser, a steel processing company based in Germany. These trellis systems are completely compatible with organic farming and use steel end posts as well as steel line posts. Klaus arranges for installation by Bob's Fencing located in New Minas.
The owners of Johnston Vineyards want to help potential vineyard owners to better understand the process of growing great wine grapes. Significant detail will be provided so future growers will be able to learn more easily and be encouraged to plant their own vineyards. The potential for Nova Scotia wine is great and only with development of proper growing techniques will the wine market grow.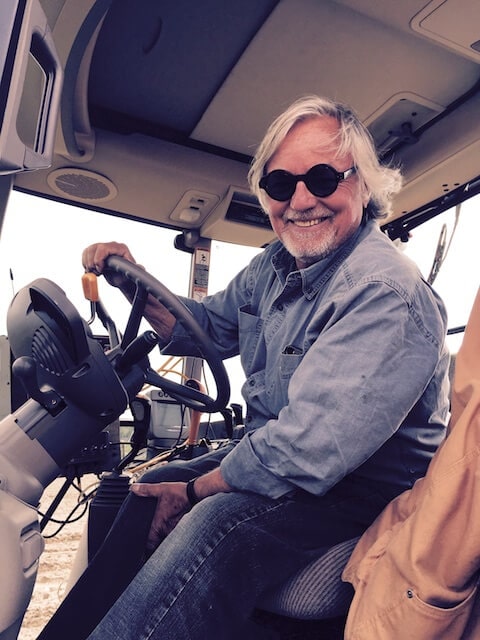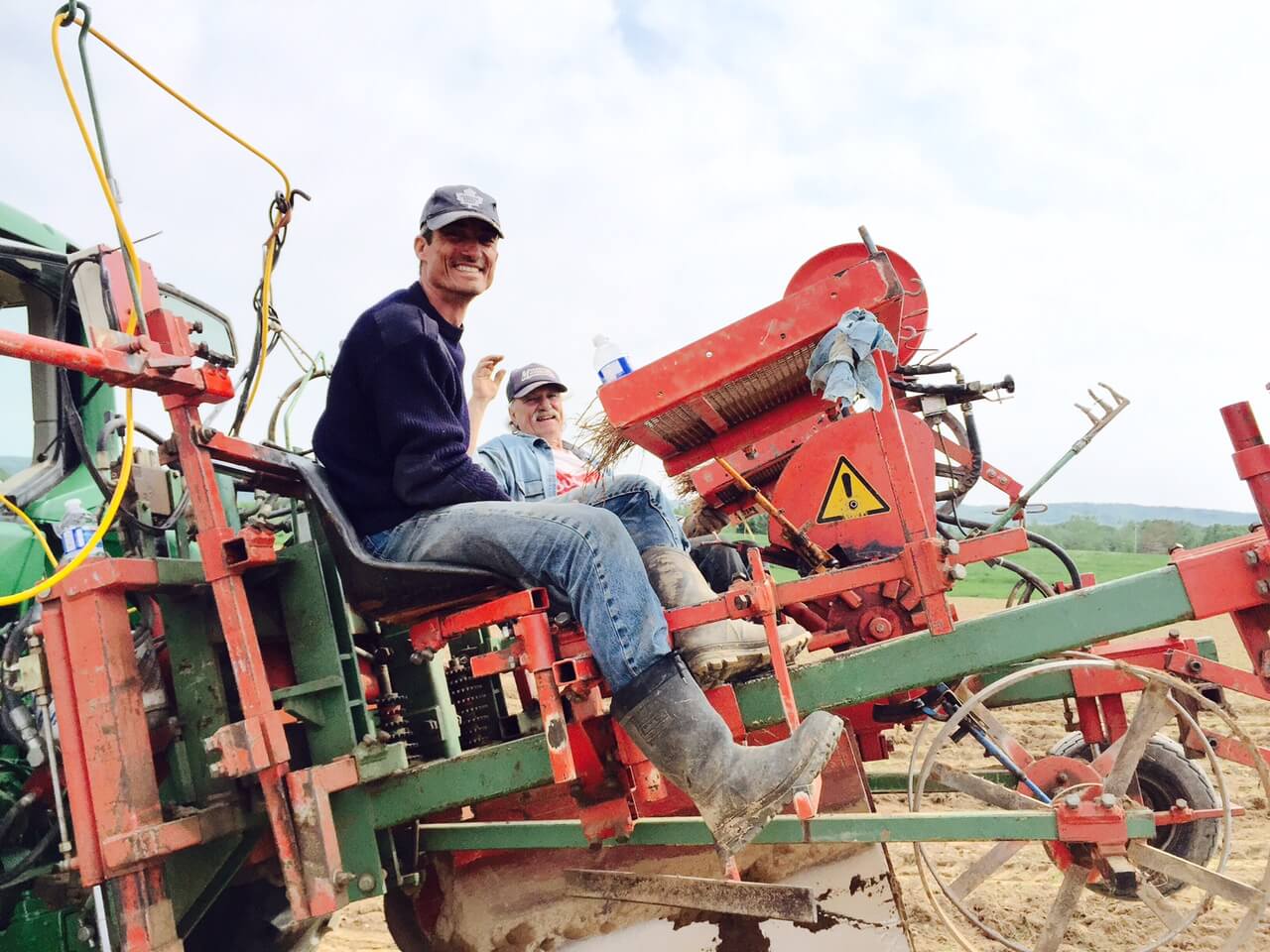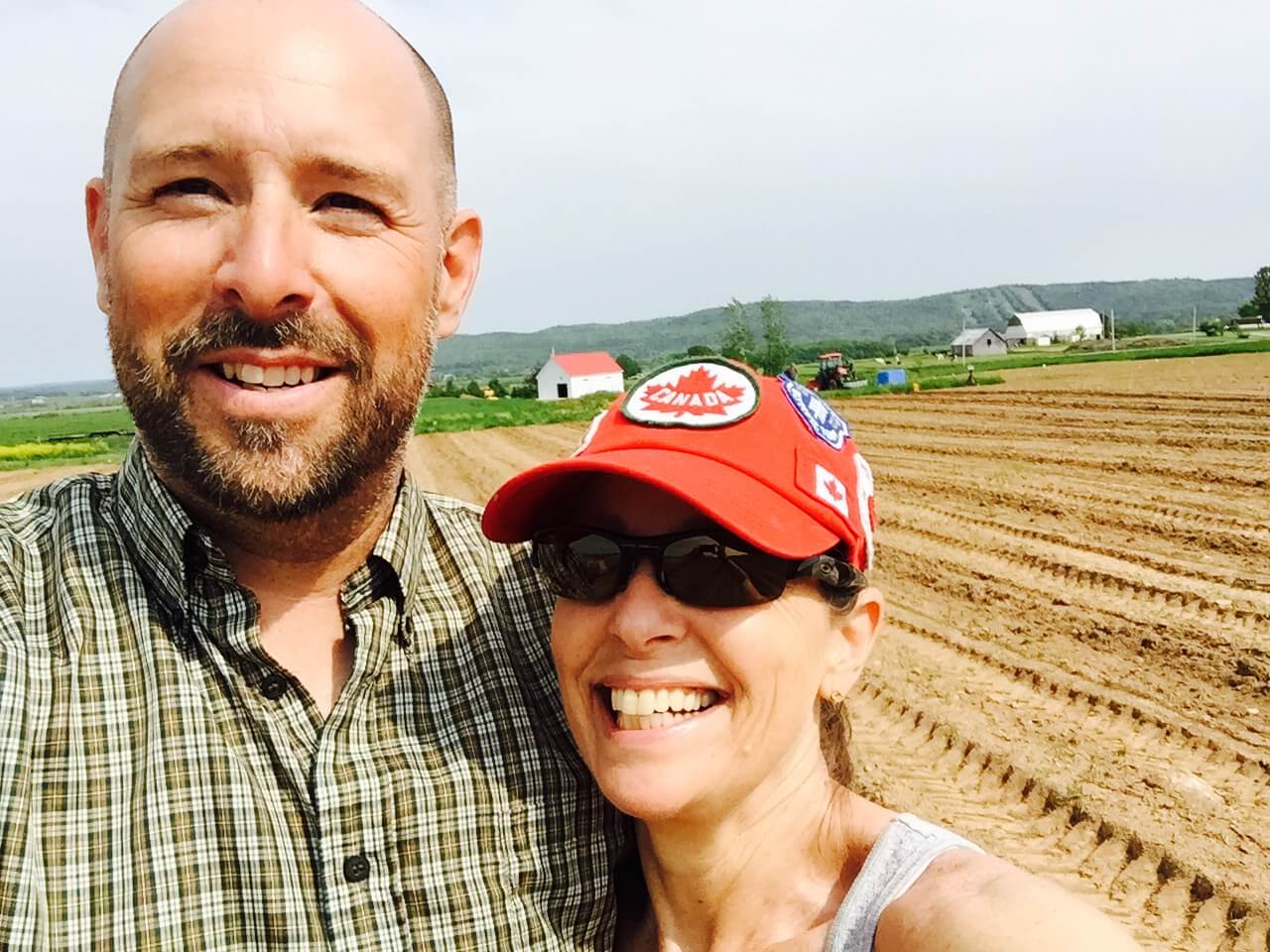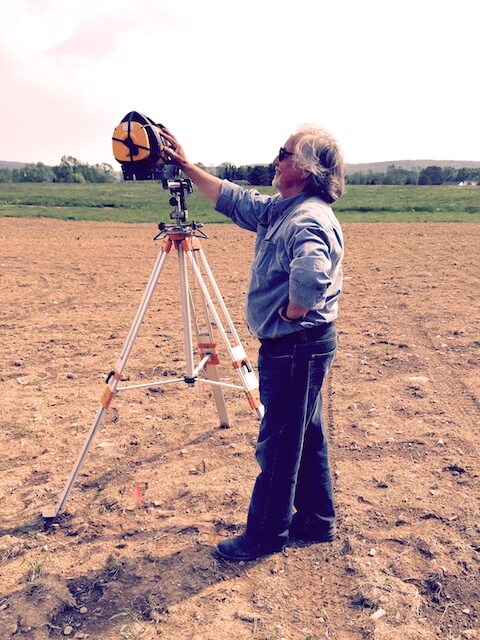 Equipment needed include a vineyard (narrow) tractor ideally 85 hp or more, sprayer, mower, weeder, herbicide sprayer and a shed to store them in.