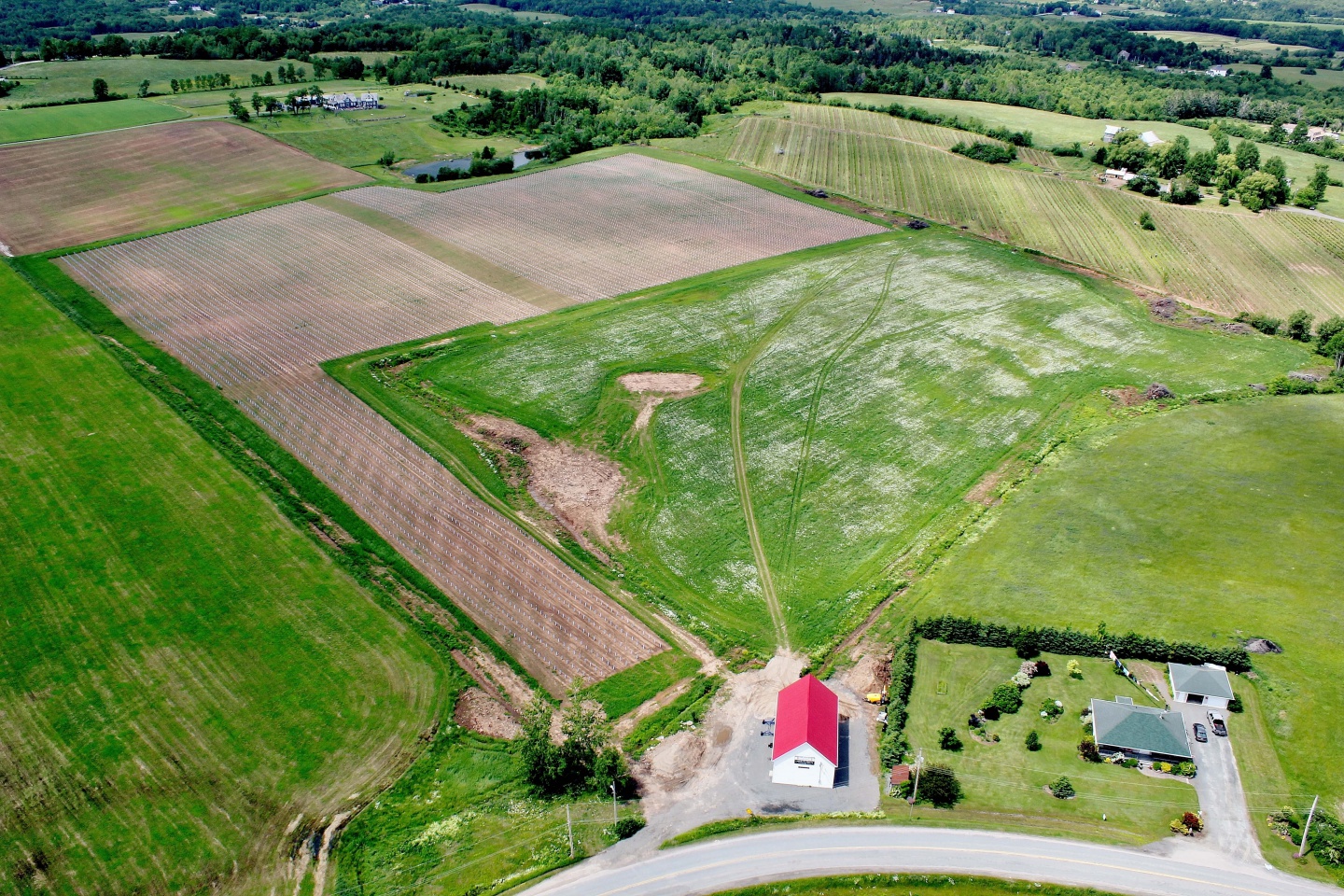 The first vines were planted in June of 2015. They will be cared for during 2015 and 2016 and the first harvest will be in their third year, 2017. The hybrid varieties will have the clusters thinned to at least 50% while the vinifera will be thinned more.  Harvesting of any grapes during these years forces the plant to put its energy into fruit production and not root development. This reduces eventual yield and makes the vine more susceptible to winter injury.
The vinifera grapes may have years of poor yield due to their lack of hardiness and late ripening. Cluster thinning to enhance ripening will reduce the yield. Price per ton of grapes to the winery is generally higher for these types of grapes compensating to some degree for the reduction in yield. Another reason to take a chance on these grapes is that in a good year they will produce the best wines.
There are about 20 acres that could be planted in the future. Eight acres lie in the mid portion of the vineyard (covered in white daisies in the above picture) and are situated about 50-100 feet lower  than the 14 acres that was planted in 2015. This section will be planted next year. It will be drain tiled in July 2015 and the soil prepared. Reisling, Petit Milo and Cabernet Foch will be planted.
There are no plans for a winery. Don is a farmer at heart!