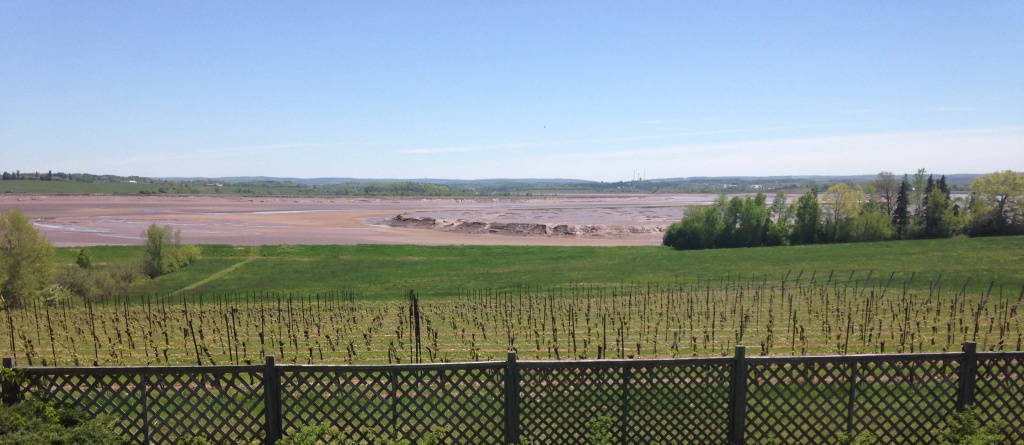 The Avon River is a tidal river that flows past Hantsport, once a famous port of call for sailing ships in the 1800's, into the Minas Basin and on to the Bay of Fundy. Don lived on Avon Street, on the outskirts of  Hantsport and spent a lot of time playing on the river. Its amazing tides and ocean going ships carrying gypsum to the United States fascinated him. There were rowboats and wharfs to build in the summer and icebergs to climb in the winter. Swimming in muddy water when the tide was up and fishing tommy cod on the incoming tide kept him busy.
Many years later in 1970, Roger Dial started growing grapes at the current Grand Pre Winery site and the era of wine making in Nova Scotia began. The province has since been divided into several wine districts to identify differences in growing conditions and the wine's terroir. The land surrounding the Avon River has been identified as a distinct wine grape growing district.  Called the Avon River Valley, wineries and vineyards located here are characterized by their close proximity to the Avon River, For example, St Famille and Avondale Sky wineries are located on the upper reaches of the Avon River while Lightfoot & Wolfville, Grand Pre and Mercator (Jost owned) wineries are located at the mouth of the river where it flows into the Minas Basin. Two other wineries, Planter's Ridge and Blomidon Estate are located on the Minas Basin. Johnston Vineyards, located next to St. Famille Winery overlooks the Avon River. The Minas Basin feeds into the Bay of Fundy, where the world's highest tides occur. A large, twice daily influx of cold, Atlantic salt water chills the air making the shores of the Bay of Fundy unsuitable for growing grapes. The sunbaked, red mud of the Minas Basin warms this water and produces a favorable microclimate. The causeway built in 1970 to carry traffic across the upper reaches of the Avon River into the Annapolis Valley further modifies the climate by removing the tides from the upper portion of the Avon River. Local farmers claim the weather hasn't been the same since!
See for yourself! http://www.novascotiawebcams.com/en/webcams/windsor-salt-marsh/ (at highway 101 causeway across the Avon river).
http://www.novascotiawebcams.com/en/webcams/landscape-of-grand-pre/ (view of Blomidon from Grand Pre).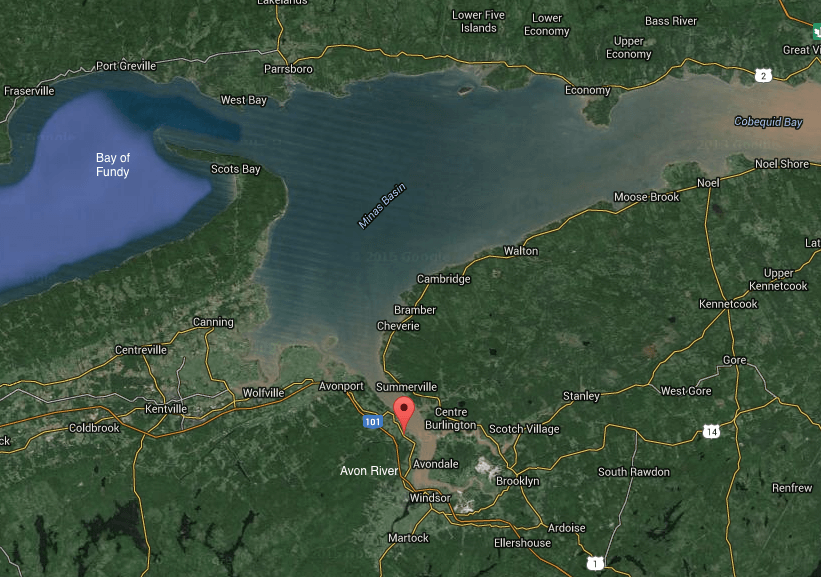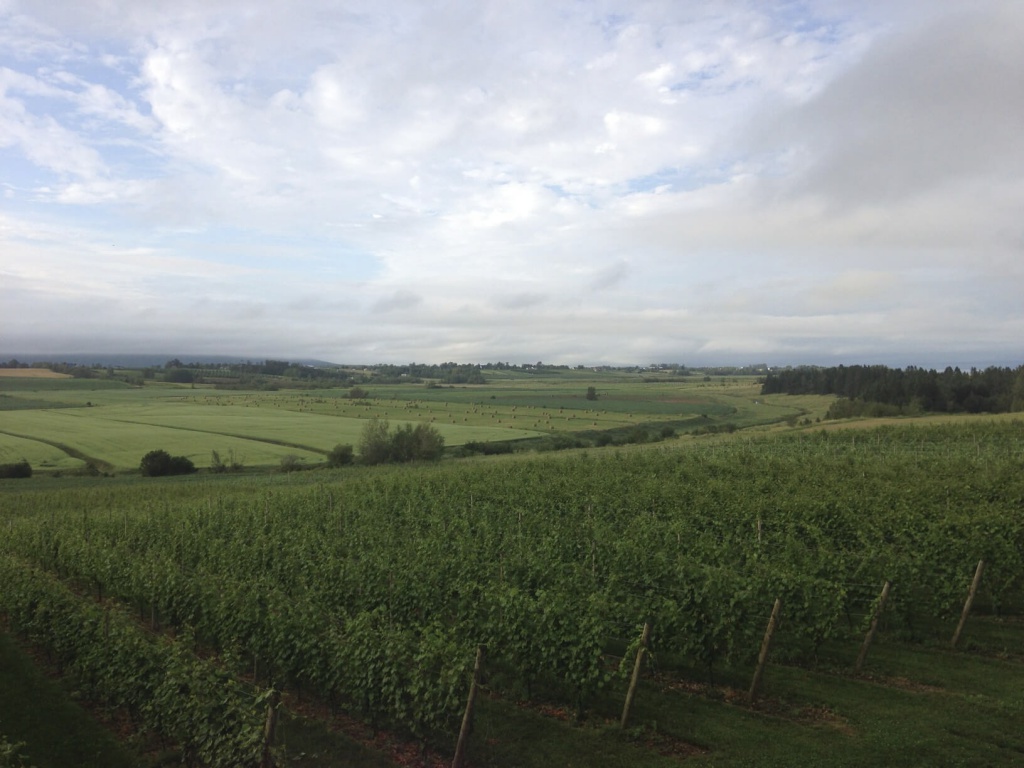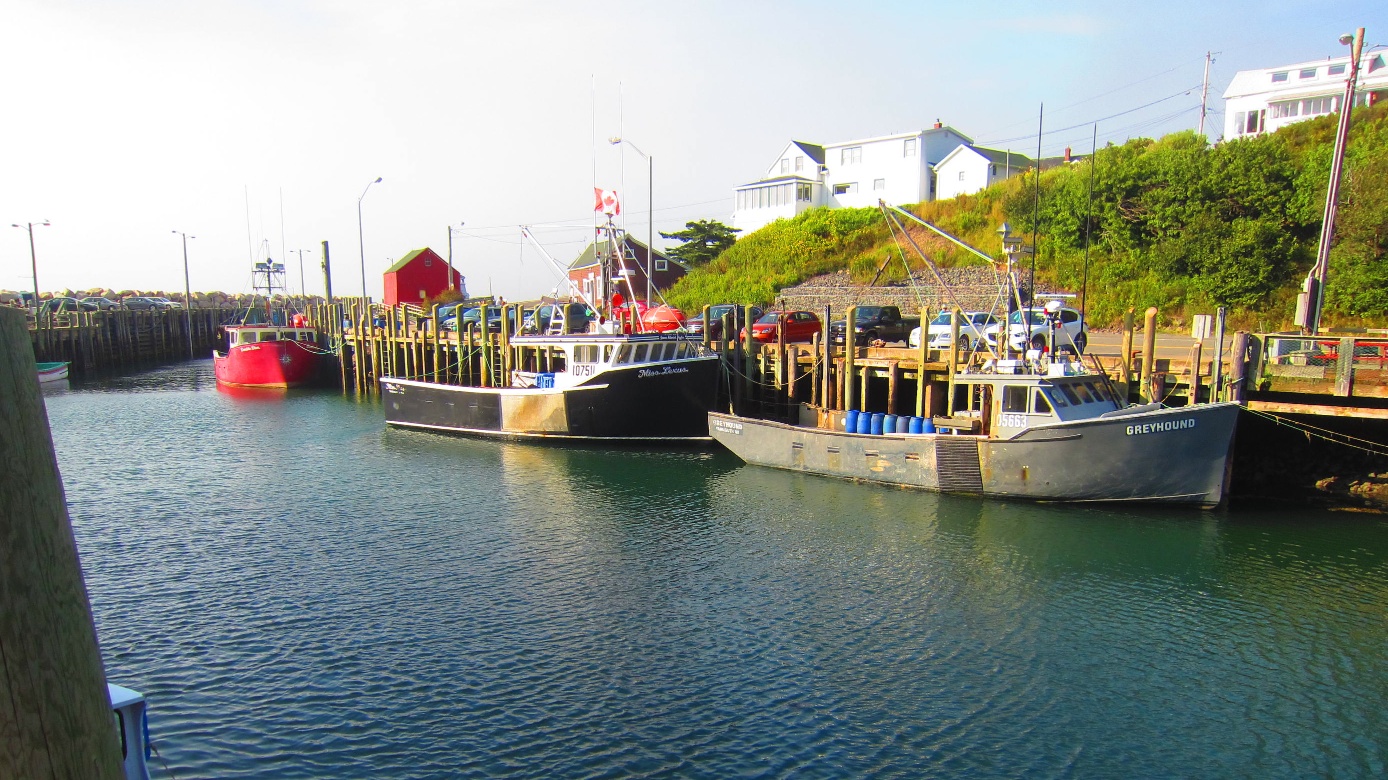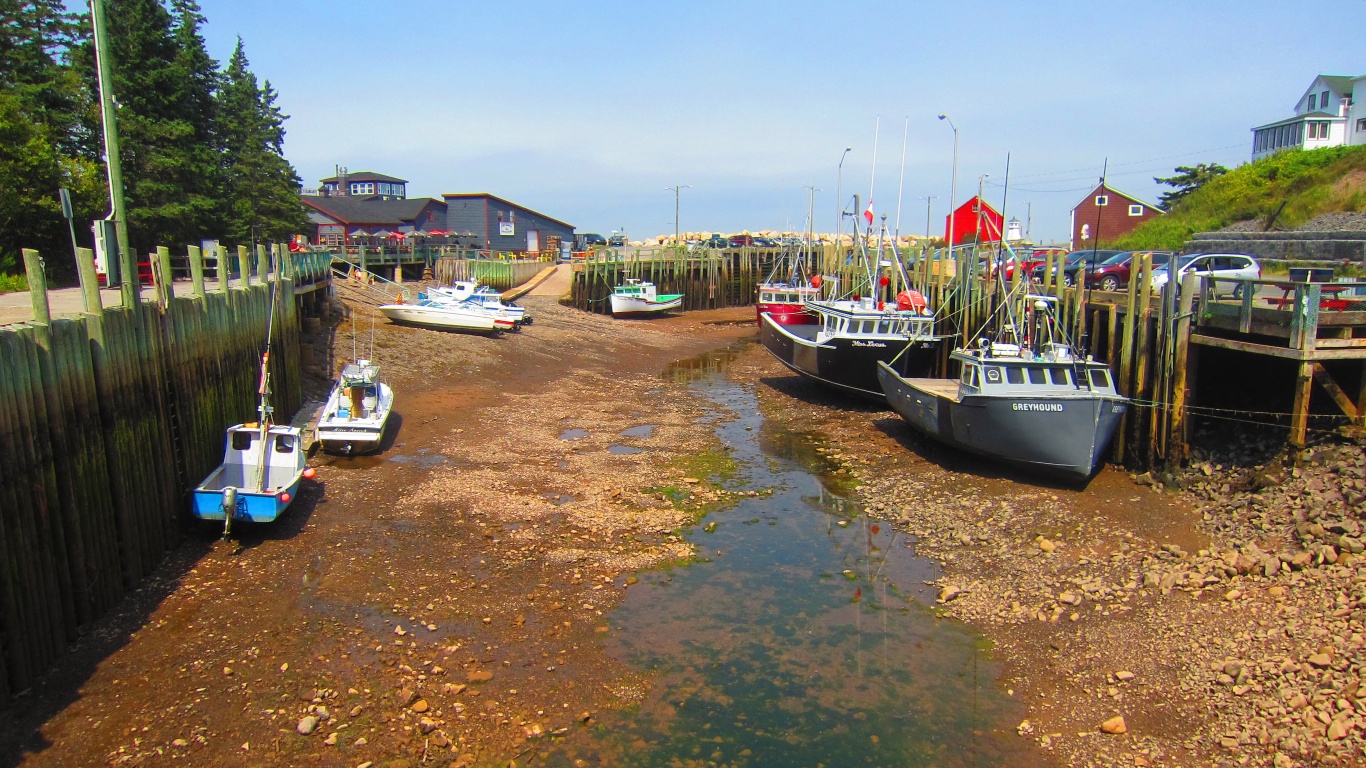 See for yourself! http://www.novascotiawebcams.com/en/webcams/halls-harbour-1/
Additional views of the Avon River.